Posted July 01, 2015 in Cool Projects, Race Modifications, Tech Tips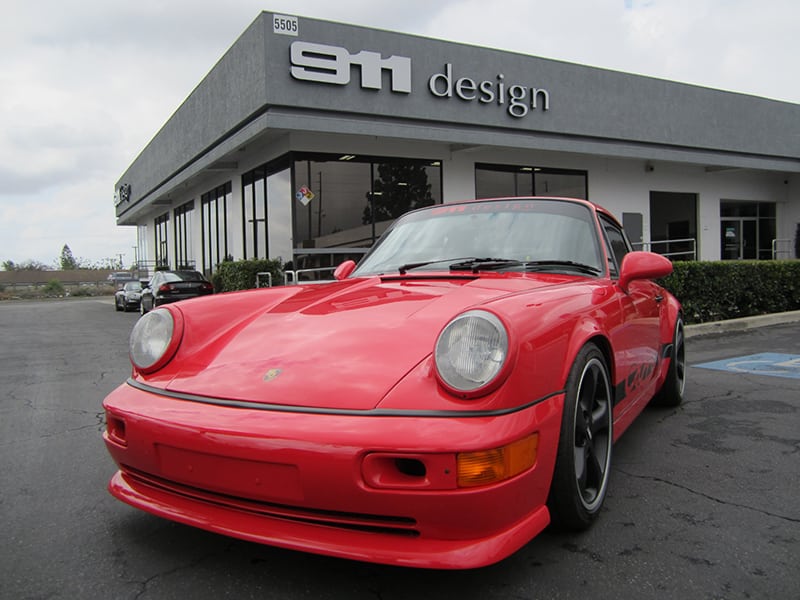 Customer Objective: Customer came in looking to heavily modify his 1989 Carrera 2. He wanted to make it faster and lighter.
Project Detail: Our customer brought us a stock 1989 Porsche 964 and after about a year's worth of work, this beauty was finally ready to hit the streets. With an all-new 3.8L engine producing over 350hp and a custom lightweight body this car is a force to be reckoned with. We also custom fabricated a welded in roll bar wrapped in Alcantara, Recaro racing seats, and a Schroth Racing harness for safety. To shed weight we replaced the stock padding in the floor with a lightweight RS interior. Another way we cut down on the weight of the car was by custom making a composite roof, hood and a custom made one off ducktail. The rain gutters we also removed. By replacing all of the glass windows except for the front windshield with a lightweight yet durable Lexan we were able to remove even more weight. Also a custom front splitter was added. A brand new dash was installed along with a new speedometer, Momo steering wheel and custom interior. We installed a 993 6 speed Transmission with a short 3rd, 4th, 5th, and 6th gear. We also installed 993 twin turbo brakes for faster stopping. 993 Evo front uprights and 993 Aero mirrors were added as well. The Custom TechArt rims were wrapped in Sumitomo tires. JRZ double adjustable shocks were also installed. Underneath the driver's seat is a MoTeC M84 ECU. One of the final touches was removing the H5 headlights and replacing them with H4 headlights. This car is truly one of a kind.