Posted June 15, 2015 in Autobody Repairs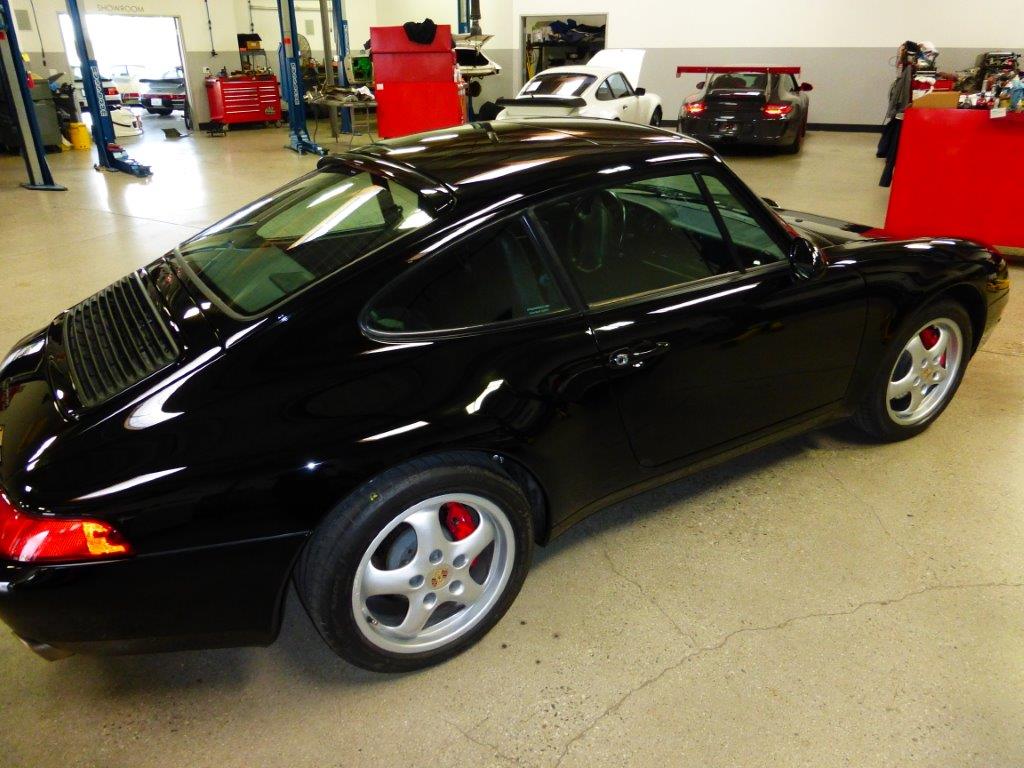 Customer Objective: When Anthony bought this car is had a very poor quality paint job. He wanted to completely redo the paint.
Project Detail: Previously the car had a very poor quality paint job. We stripped the car, and then soda blasted the car to expose the bare metal. We started painting the car today. The first pictures are the car in primer, and then the black base coat, lastly the clear coat has been applied. We had to strip 6 layers of paint to get to the bare metal so we could start our repaint. After being completely dismantled, painted, and reassembled, this car has never looked better.
Outcome: Our client was extremely happy to drive home in his beautiful car. The whole process took about 4 months and the end result speaks for itself.