Posted October 01, 2015 in Cool Projects, Tech Tips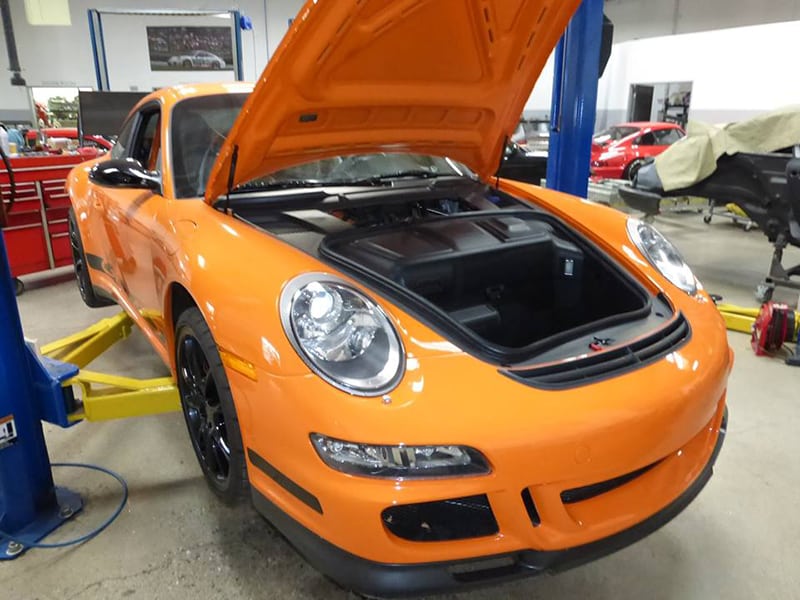 Our customer brought us his 2007 Porsche GT3RS. This beautiful car came to us for a few reasons. We raised the car up, performed a major service and alignment, flushed the brakes, welded the coolant fittings, and adjusted the sway bars to prevent oversteering while on the track.
We had to dismantle the car to perform the coolant fitting welds. This includes removing the aluminum lines from the front of the engine. We then cleaned and welded them back together to reinforce the lines. Finally we sealed them with epoxy and reinstalled them.
The whole process took about two days to complete because we had to remove the front of the motor to get to the coolant lines. Once we finished we reassembled the car and moved on to the next task on the list.