Posted February 27, 2020 in Rebuild Porsche® Project
2 Minute Read: 
At 911 Design, we take our restoration projects very seriously because we understand the investment people put into their vintage race cars and collectible vehicles.
In our blogging series, called Design Files, we take you along for the ride to see the step-by-step transformation on the unique cars we are trusted to transform.
View our previous Porsche® featured on Design Files.
Our Progress With a 1966 Porsche® 911 IMSA GTU Car
We are finished restoring a 1966 Porsche® 911 International Motor Sports Association (IMSA) race car. The car raced for 3 seasons in the IMSA GTU class. We specialize in race car development and helping you achieve the restoration of your Porsche race car or street car from the ground up.
At 911 Design, we work with you directly to help customize or restore your vehicle to meet your standards.
We source the right parts to repair your vehicle to pre-accident conditions if it has been involved in a collision or, in this case, back to track-ready condition. 
The process of any restoration project starts with stripping the car down to expose the framework and troubleshoot any problems immediately. 
Once we disassemble the vehicle, we can see the extent of the work that needs to be done.
Mechanical Check-Up
Once we stripped the car to its chassis, we rebuilt and restored the brake calipers, shift system, pedal assembly, oil system, and fuel system. 
Engine Rebuild
Next on the list was the engine and transmission. In IMSA during the early 80's the class you raced in was determined by the displacement of the engine. This car raced in GTU or grand Touring Under. When this car raced, the displacement was 2500 CC or 2.5 liters. This was a challenging engine build to extract the most performance from a small displacement engine and still have the car drivable enough to have throttle response exiting corners.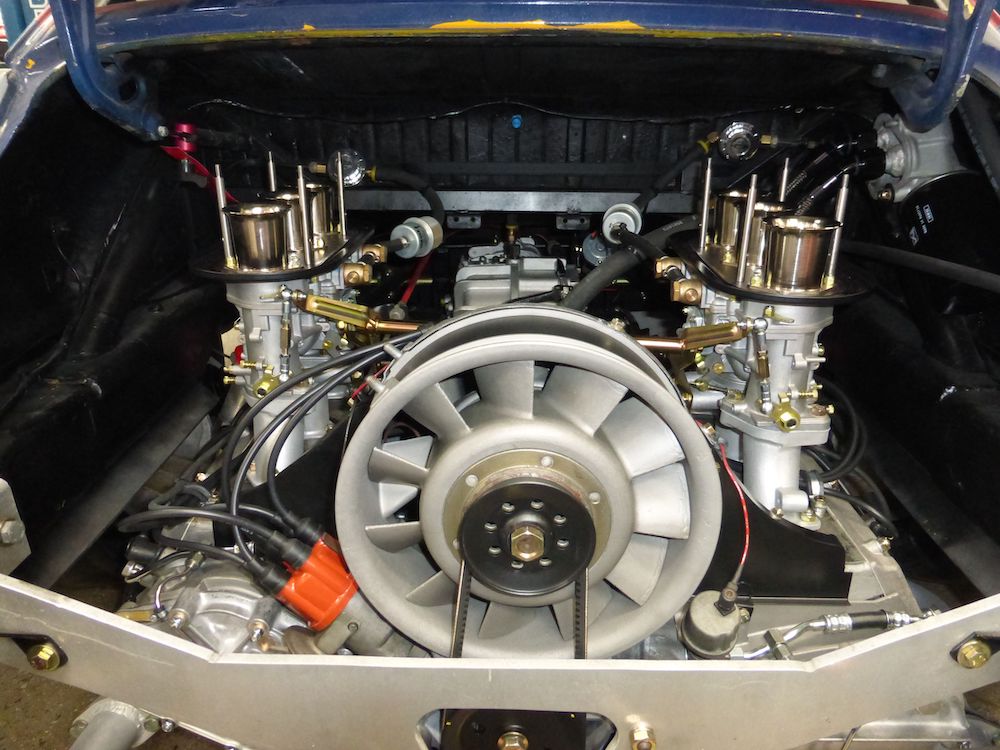 Transmission
The car has a very unique transmission—it is a 4-speed transmission from a Porsche 935. The transmission is mounted upside down from the 930 Turbo car it was based on, which allows for better axle angles and less parasitic drag. 
Once we addressed and restored the vitals, we renewed the suspension, made new electrical panels, and replaced old switches.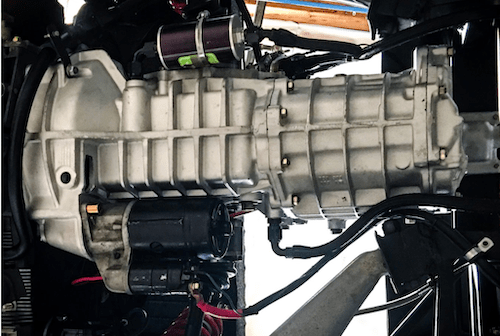 We can help maximize your handling performance through a combination of suspension components and a custom configuration. 
We offer custom race preparation, alignment, corner balancing, and safety inspection.
Customization Elements
After our interior upgrades, we wrapped the body panels with a retro livery back to the way it looked when it last raced in the early 80's. We offer the very latest in paint booths and frame-straightening technology to help you craft the vehicle of your dreams.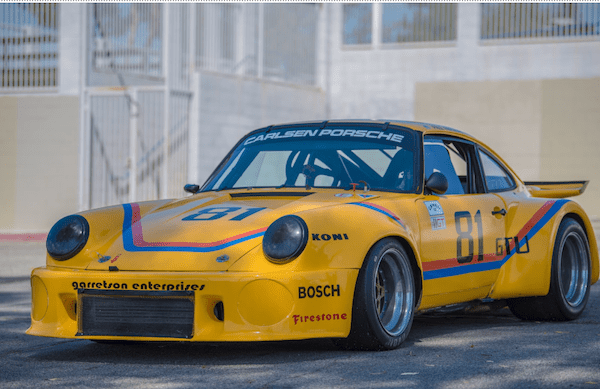 Then, we restored the rusted, corroded rims and cleaned, repaired, and inspected both oil coolers.
Have More Questions?
If you are interested in undertaking a similar rebuild Porsche® project or would like more information, call 911 Design at (909) 982-9111 or fill out our online contact form. 911 Design is an independent business and is not affiliated with Porsche® Cars North America.