Posted September 27, 2018 in Specialty Vehicle Oil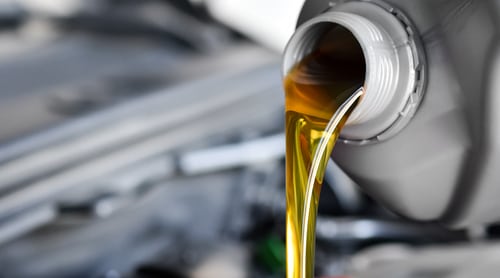 Motor oil is one of your specialty vehicle's basic necessities. Because your vehicle's engine has various moving parts that are all crucial to its overall function, each component must be adequately protected with motor oil. Many car owners know that they have to change their oil as part of a vehicle's continuous maintenance schedule, but knowing which oil to choose and how often to change it can be confusing. If you have a luxury vehicle, it is essential to go to a shop that specializes in high-performance engine maintenance to get superior service as well as the most knowledgeable advice about which oil to use in your car.
Some of the most significant roles oil plays in engine functionality are as follows:
Minimizing damage and wear caused by excess friction
Keeping the engine free of debris and impurities
Improving fuel consumption
Why Changing Your Oil Is Important
Over time, motor oil will accumulate contaminants, such as dust or dirt, reducing the viscosity and increasing unwanted friction between the moving parts. Regularly changing the oil in your specialty vehicle can reduce the risk of complications that are detrimental to the engine and often costly to correct. It can also reduce harmful emissions that contribute to air pollution and ensure that your car is running at its optimal level. Keeping up with your car's need for fresh oil and investing in good quality products ultimately increases the longevity of your engine.
Types of Oil
To know which kind of oil your specialty vehicle needs, you can refer to the owner's manual or contact your car dealership. These sources can also tell you how often the oil should be changed according to the manufacturer, which may be measured by miles or a specific length of time. Utilizing oil that is designed for your vehicle will help it perform better and last longer. Three of the most commonly used oils on the market are:
Premium Oil: Typically recommended for newer, light-duty vehicles.
Synthetic Oil: Ideal for vehicles with high-performance engines due to its age-resistant properties and cleanliness.
Synthetic-Blend Oil: Appropriate for cars that carry a heavier load and are exposed to higher temperatures.
To learn more about what kind of oil your specialty vehicle needs or to schedule an oil change, call 911 Design at 909.982.9111.